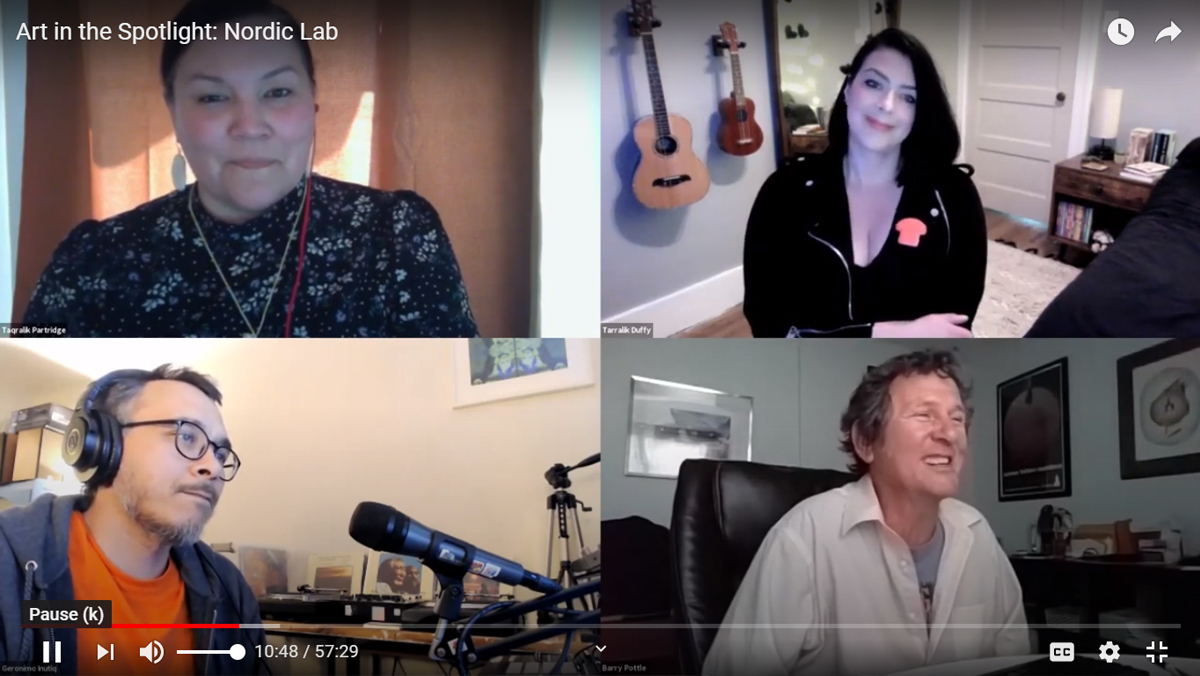 Art Gallery of Ontario hosts Talk for Nordic Lab Artist Residency with Ottawa's SAW Gallery
"One thing I really appreciate about your work is that you really examine things, you don't go with one way of looking at things." Taqralik Partridge, Director of Nordic Lab speaking on Barry Pottle's work
The Art Gallery of Ontario (AGO) recently hosted a talk with 3 artists who are part of the Nordic Lab artist residency with the SAW Centre (formerly Galerie SAW Gallery), an artist-run-centre located in Ottawa, Ontario. The Nordic Lab opened in November 2021 and is a "research and production space for artists from circumpolar nations." The programming for the Lab will also "forge collaborations and promote exchange between Indigenous and non-Indigenous communities in the North and the South." The residency provides the necessary support for the selected artists to explore new ways to work and produce.
The talk was moderated by Taqralik Partridge, Nordic Lab's Director. Along with Barry, the other artists included Tarralik Duffy and Geronimo Inutiq. Tarralik is an artist, jeweller and writer from Salliq (Coral Harbour), Nunavut currently based in Saskatoon, Saskatchewan.  "Working primarily in design, she uses natural materials to make jewellery that has been exhibited across Canada and Europe, including at Paris Fashion Week." Geronimo is an artist who works in electronic music production including deejaying, performance, film, video, digital images, and multimedia installation. Originally from Iqaluit, Nunavut Geronimo has played an important role in the Montreal art scene "he is known for his innovative work in remixing Inuit music through his former alias Madeskimo or DJ Mad Eskimo." He is now based in Winnipeg, Manitoba.
Barry spoke on his new work in process as part of his residency, also sharing how the residency has allowed for "exploring, conceptualizing and connecting with other artists" and to "find new ways of presenting my work." One of the new ways is his Printlaminate series that is about "exploring new printing techniques fusing pottlerpints and ice."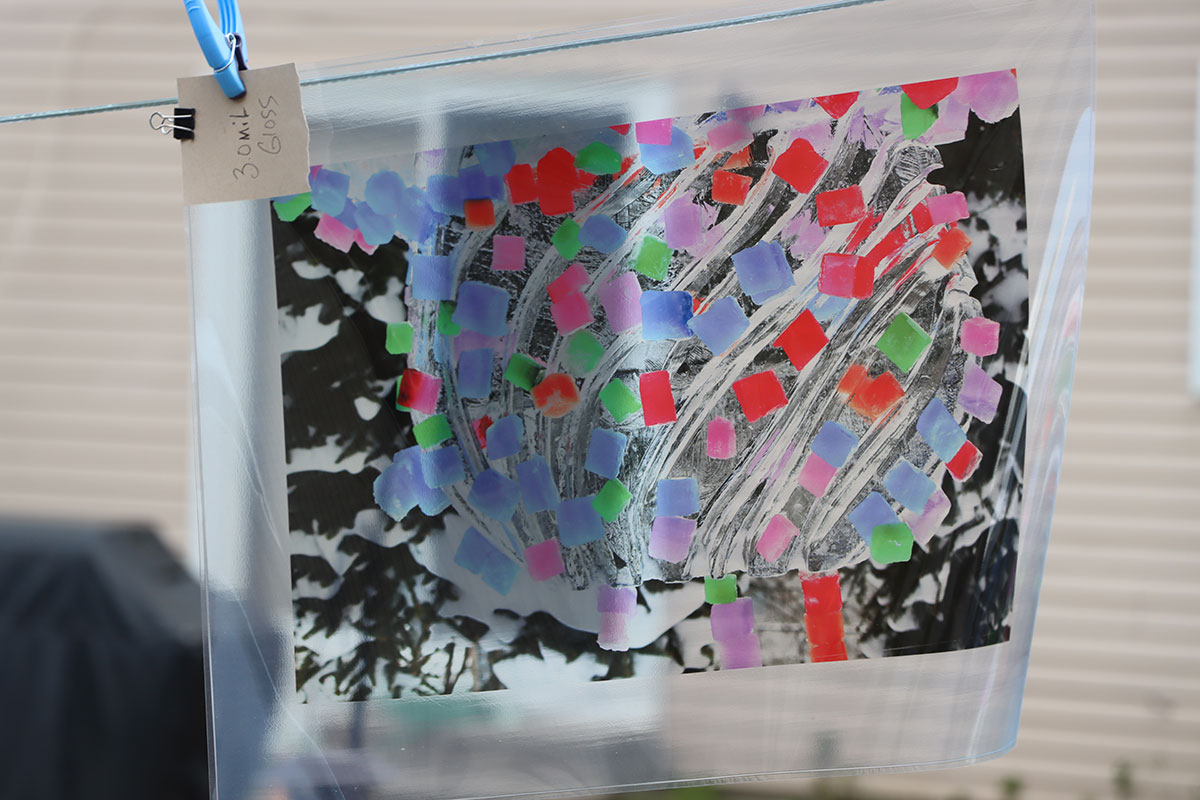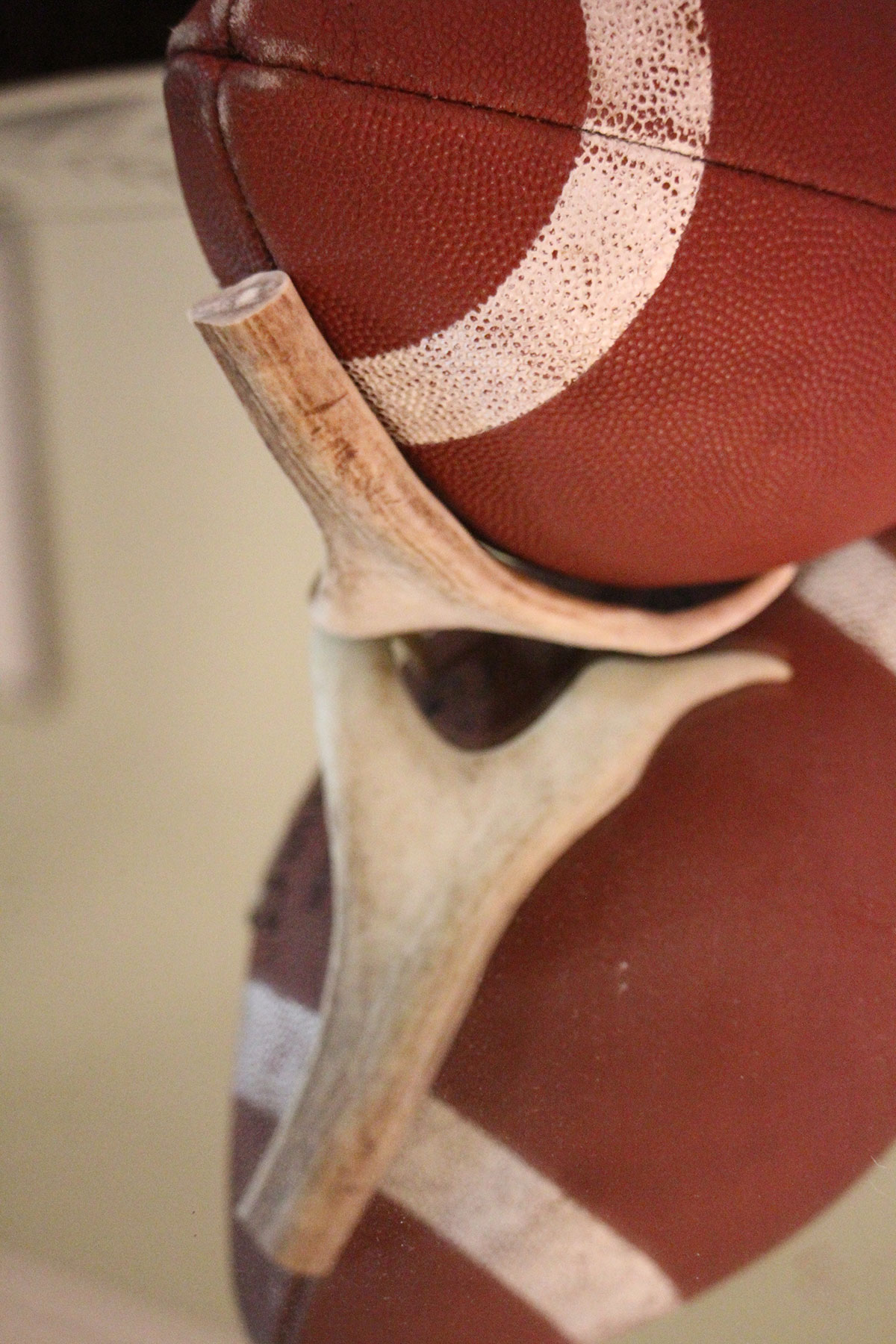 IMAGES: Top – Printlaminate- exploring new printing techniques fusing pottlerpints and ice (2021). Bottom – The Elimination Exhibition (EE); getting rid of the e word (2021).